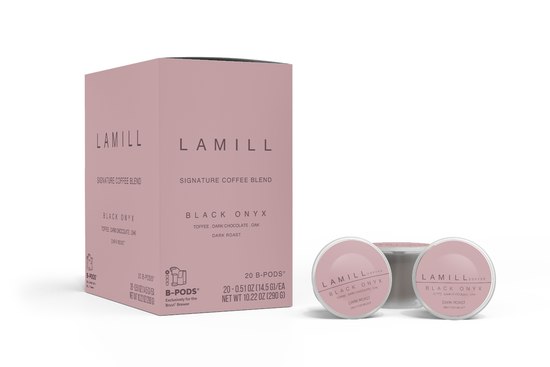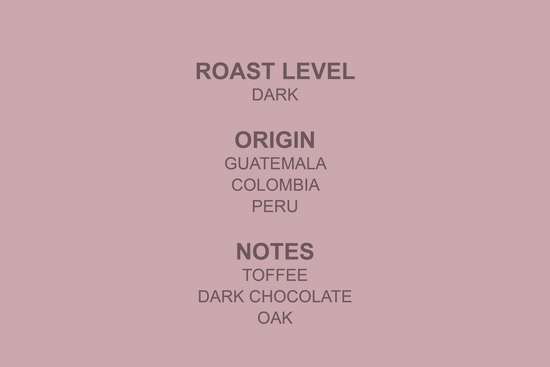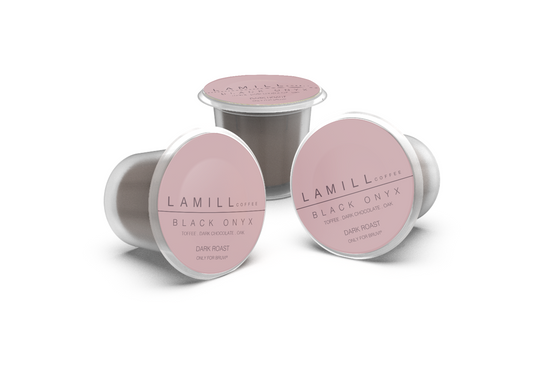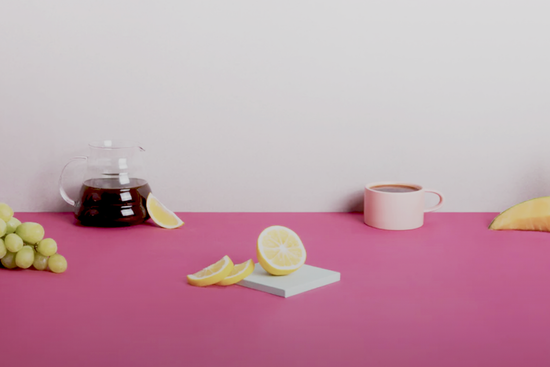 Black Onyx
Coffee | 20 count
B-Pods® work exclusively with the Bruvi® brewer and vice versa.
You are

$59.00

away from free shipping!
About this B-Pod
Black Onyx is the LAMILL darkest roast, which might surprise you when you look closely at the beans. While some roasters make their dark roasts visibly oily, we prefer to take a gentler approach to our roasting, aiming at keeping the oils internal while still reaching a high temperature, which results in roasty, dark caramel flavors and beans that keep their integrity.
Origin
Guatemala
Colombia,
Peru
Region
Chimaltenango
Huila
Cajamarca
Process
Washed
Elevation
1800-2000m
Variety
Bourbon
Catuai
Caturra
Catimor
Mixed Colombian & Peru varieties
Notes
Toffee
Dark Chocolate
Oak
Unforgettable Coffee Experiences

LAMILL strives to enrich the daily lives of people and communities by curating unforgettable coffee experiences. We pursue coffees that possess unique flavor profiles and roast each small batch with care and intentionality to showcase what makes each coffee special.
You may also like
Spellbinder D.C.A.
Add to Cart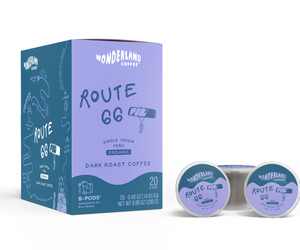 Wonderland Coffee
Add to Cart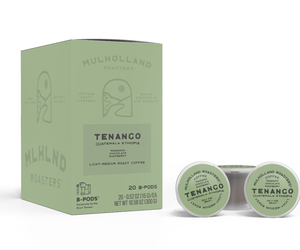 Mulholland Roasters
Add to Cart
See what people are saying
delicious and smooth!

I love so many of the coffee pods Ive tried but this new one is the most delicious! It has a richness but is very smooth and flavorful. If you like a darker roast that is full of flavor I highly recommend you try this!

Awesome New Coffee

I love this one.

Definitely, I will add as a recurring order.

Very Very Good

Another dark roast homerun from Bruvi 🤙🏼🇺🇸!
Reviews Loaded
Reviews Added