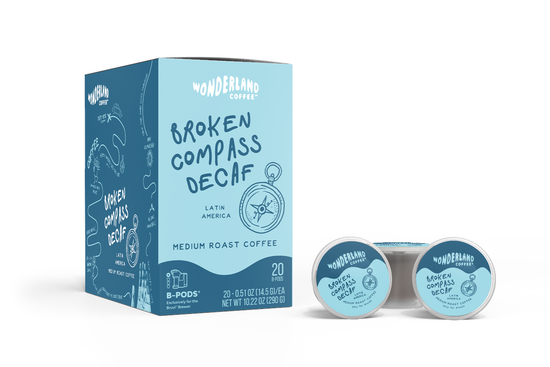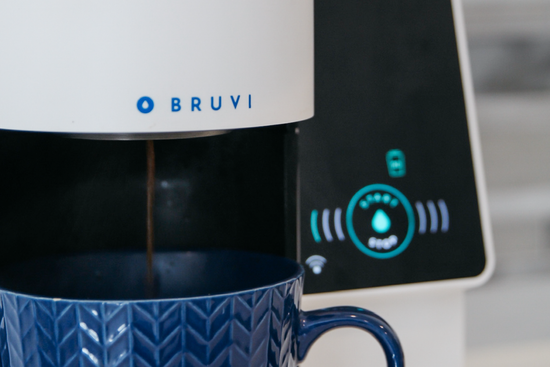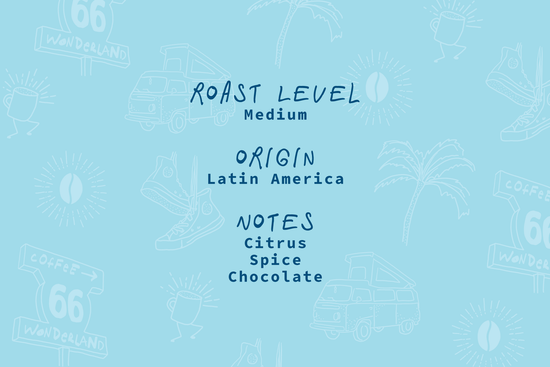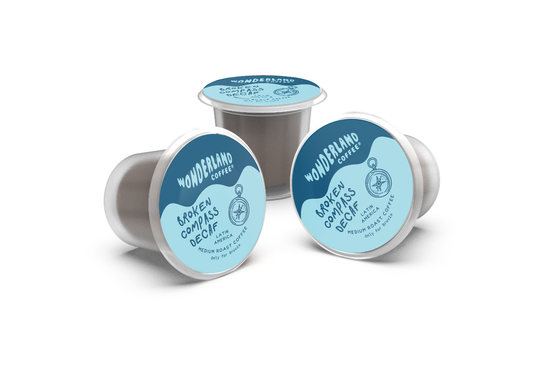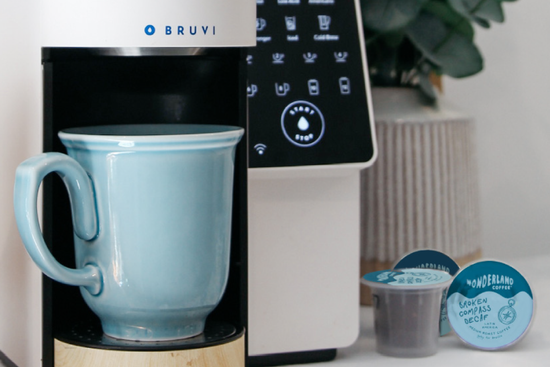 Broken Compass Decaf Coffee
Coffee | 20 count
B-Pods® work exclusively with the Bruvi® brewer and vice versa.
You are

$59.00

away from free shipping!
About this B-Pod
A blend of high quality decaffeinated Latin American coffees creates a smooth and nuanced cup with notes of citrus, chocolate and spice.
Origin
Latin America
Process
Washed Process
Notes
Citrus
Spice
Chocolate
Find your Path
Find your Flavor
Who says your favorite daily ritual has to be ordinary? Wonderland Coffee offers craft coffees that stand apart. We source high elevation coffees from sustainably minded coffee farmers and producers, including women-owned farms. With a focus on South and Central American coffees for their well balanced taste profile, Wonderland includes a range of distinctive coffees, all verified sustainable as part of our STEP Impact Coffee program.
You may also like
Wonderland Coffee
Add to Cart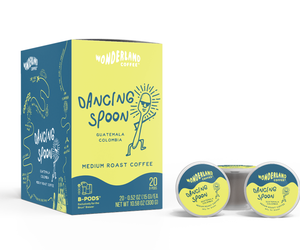 Wonderland Coffee
Add to Cart
Bruvi
Add to Cart
See what people are saying
Broken Compass Decaf Coffee

Good for decaf not a real lover of decaf

Best decaf coffee

I only drink decaf and this is very fine coffee. Other than my neighborhood coffee shop, no brewer makes as good a cup of coffee

Better then most decaf

It's better but still has that unavoidable decaf taste

Amazing Taste and love the Coffee maker!!!

It was wonderful for a decaf coffee!!! It's become one of my favorites 😍!
Reviews Loaded
Reviews Added