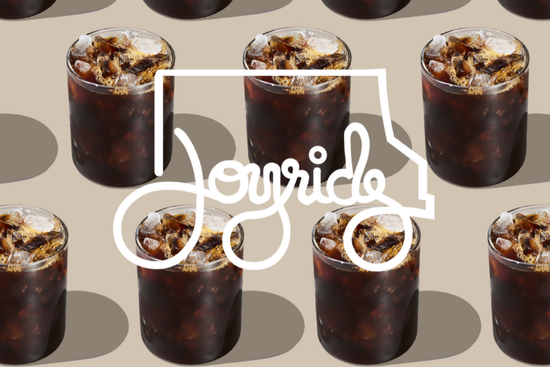 Joyride Cold Brew
Coffee | 20 count
B-Pods® work exclusively with the Bruvi® brewer and vice versa.
You are

$59.00

away from free shipping!
About this B-Pod
Joyride Cold Brew is smooth and medium bodied. You'll feel the crispness and fruity snap at first sip! It's accented by fudgy, caramel notes with no trace of bitterness or acidity.
Origin
Brazil
Nicarágua
Region
Fazenda Progresso
Jinotega
Process
Washed
Elevation
975-1230M
Variety
Red Catuai
Notes
Chocolate
Caramel
Red Fruits
Nuts
Choose Joy.
Since 2011, Joyride's mission has always been to craft delicious beverages that are good for people and our planet. Our unwavering commitment to quality, sustainability and healthy beverages drives us each day to give you what you need and leave out what you don't. Like the many communities we serve, you are a Joyrider too and part of our crew - helping drive our mission forward! Life is full of tough choices, we make this one easy... Choose JOY!
You may also like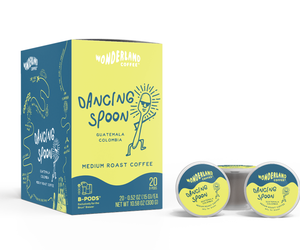 Wonderland Coffee
Add to Cart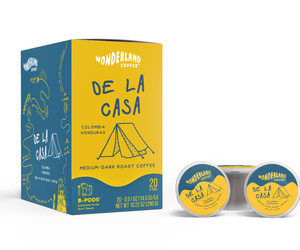 Wonderland Coffee
Add to Cart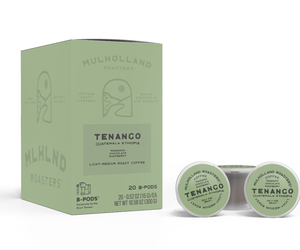 Mulholland Roasters
Add to Cart
See what people are saying