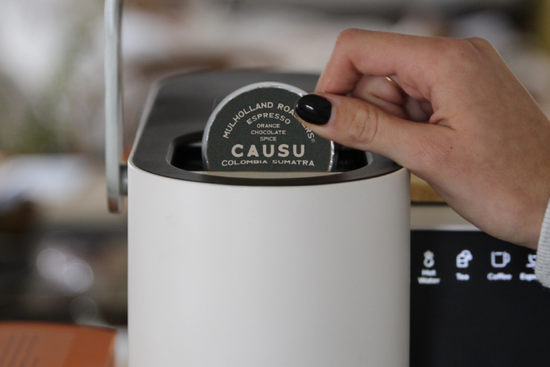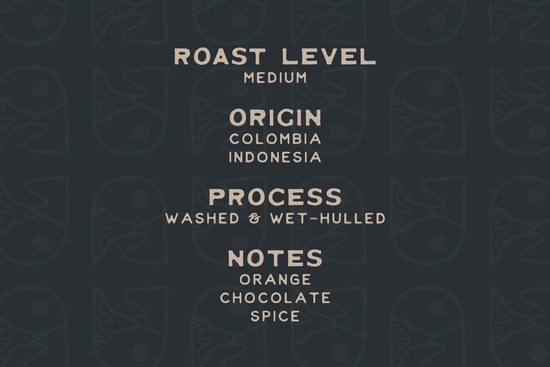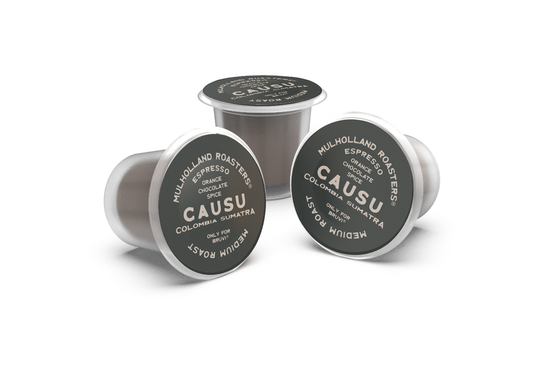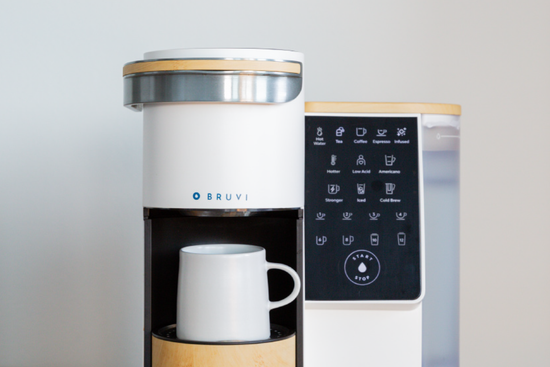 Causu Espresso
Espresso | 20 count
B-Pods® work exclusively with the Bruvi® brewer and vice versa.
You are

$59.00

away from free shipping!
About this B-Pod
This blend sourced from Colombia and Sumatra evolves with the seasons to create an espresso that is both balanced and exotic, fruity and spicy. 
Origin
Colombia
Indonesia
Region
Cauca
Sumatra
Process
Washed
Wet-hulled
Elevation
1800-2000m
1000-1600m
Variety
Colombia
Castillo
Catimor
Notes
Orange
Chocolate
Spice
Unconventional Craft Coffees
Mulholland Roasters is dedicated to sourcing delicious coffees that show off the diversity of coffee production and processing. We find sophisticated and adventurous coffees including artisan crafted micro lots and limited production offerings from all over the world. Then we batch roast them to perfection in Los Angeles. And every coffee is part of the Bruvi STEP Impact Coffee® program.
You may also like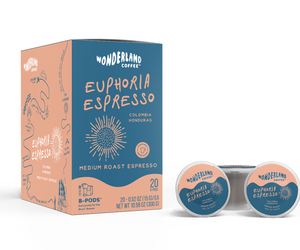 Wonderland Coffee
Add to Cart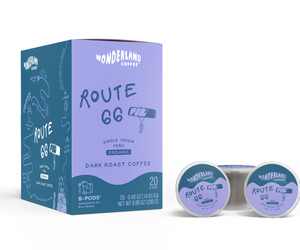 Wonderland Coffee
Add to Cart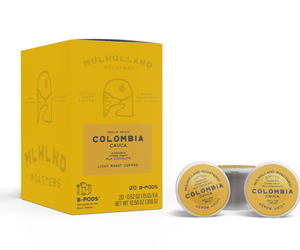 Mulholland Roasters
Add to Cart
See what people are saying
Pod issues

For the last several boxes of this specific espresso, the pods just don't work consistently. 1 out of every 2 or 3 pods busts during the brew process and sprays grounds everywhere, along a complete mess. Sadly, the espresso feature on the bruvi just isn't there yet.

B

Bruvi

13 seconds ago

Hello Ryan,
Thanks for taking the time to share this feedback. We apologize that you are having issues with your espresso pods and want to make it right. Our Customer Care team will reach out to you. Please know you can always contact us at hello@bruvi.com if you have any questions or problems.

Smooth and Delicious

My husband and I most often use these espresso pods to make Americano coffees. We both also drink them plain with no sugar or cream, and they are awesome. So smooth for the whole cup, and so good you just want to keep drinking them all day. I also will use them for espresso shots in a regular coffee if I need the extra caffeine, although strong, it works well and is still delicious! I am on auto ship for this flavor and would not want to go a day without one!!!

Stan

Pods are a problem, opening distorted

B

Bruvi

Yesterday

Hi Stan,
So sorry to hear you are having some problems with your Causu B-Pods. We'd love to make it right. I will alert out our Customer Care team and if you prefer, you can reach out to them at hello@bruvi.com.

Absolutely love this coffee!

It makes excellent espresso (of course), but I also enjoy it as an Americano, iced Americano, and affrogato.
Reviews Loaded
Reviews Added