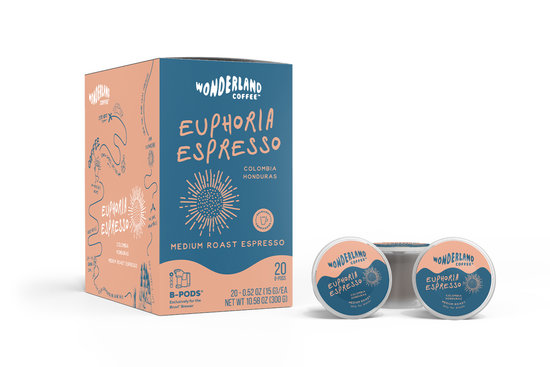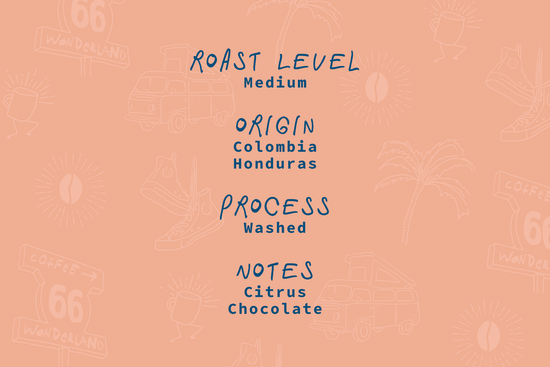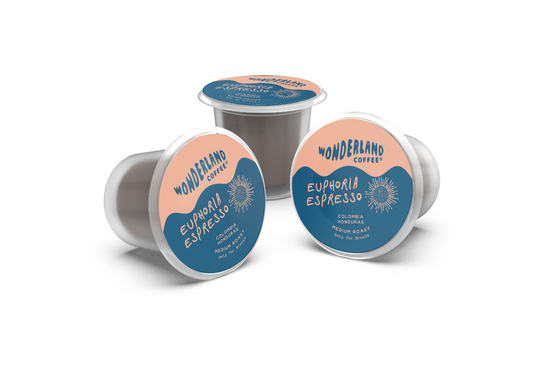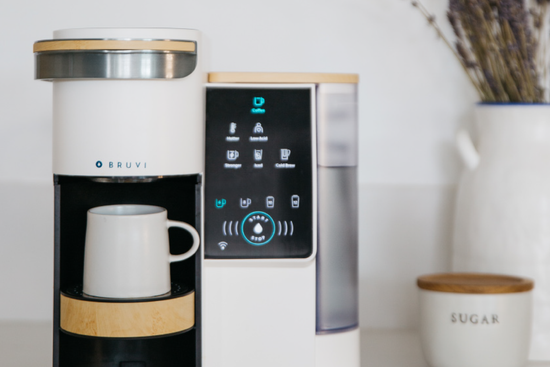 Euphoria Espresso
Espresso | 20 count
B-Pods® work exclusively with the Bruvi® brewer and vice versa.
You are

$59.00

away from free shipping!
About this B-Pod
A blend of coffees from Colombia and Honduras roasted especially for espresso, not too light and not too dark, resulting in a brew that works great on its own or in a milk-based beverage.
Origin
Colombia
Honduras
Region
Cauca
Santa Barbara
Process
Washed
Elevation
1700-1900m
1500-1800m
Variety
Castillo
Colombia
Tabi
Pacas
Typica
Catuai
Caturra
Notes
Citrus
Chocolate
Find your Path
Find your Flavor
Who says your favorite daily ritual has to be ordinary? Wonderland Coffee offers craft coffees that stand apart. We source high elevation coffees from sustainably minded coffee farmers and producers, including women-owned farms. With a focus on South and Central American coffees for their well balanced taste profile, Wonderland includes a range of distinctive coffees, all verified sustainable as part of our STEP Impact Coffee program.
You may also like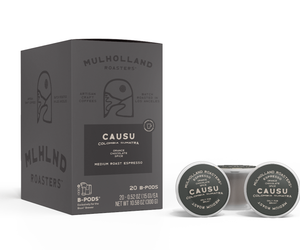 Mulholland Roasters
Add to Cart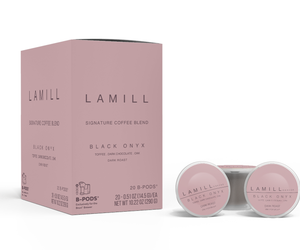 LAMILL Coffee
Add to Cart
Wonderland Coffee
Add to Cart
See what people are saying
Dual purpose

Like to make Americano with this pod.

Great for americano

I've never tried it as a straight espresso but it's great as an americano.

Glori Van H.

Verified Buyer

Yesterday

Euphoria espresso

It's not bitter! Just right

Euphoria expresso

Good flavor and the pods are improving.

Espresso is great but Bruvi makes a mess

I am actually liking this espresso - not as rich as nespresso but it's good!

However, every time I try and brew and espresso pod, the Bruvi absolutely breaks down. The liquid sprays out basically sideways and there isn't a big enough cup to catch it. It is not good at all. At first I thought it was just because my machine was new or perhaps it was a defective pod, but the machine does this each and every time I try and brew espresso. Dissapointing.

B

Bruvi

1 month ago

Hello Hope,
I'm so sorry to hear you are having problems with your Euphoria espresso pods. I'm sure this is frustrating and we would like to make it right. Our Customer Care team will reach out to replace those pods and see how we can work with you to address this.
Reviews Loaded
Reviews Added