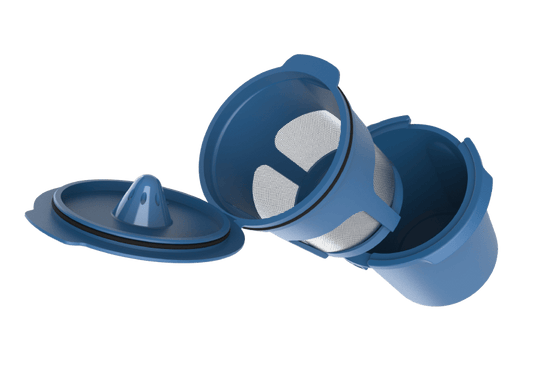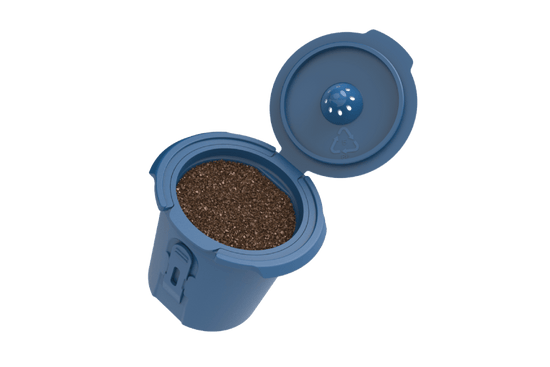 Reusable Pod (2 Pack)
Reusable coffee filter so you can use your own ground coffee.
Proprietary design that works exclusively with Bruvi brewers

Use your own medium coarse ground coffee

Not for use with fine grind espresso or tea

Premium, durable design

BPA free

Hand wash only
B-Pods® work exclusively with the Bruvi® brewer and vice versa.
You are

$59.00

away from free shipping!
You may also like
Spellbinder D.C.A.
Add to Cart
Bruvi
Add to Cart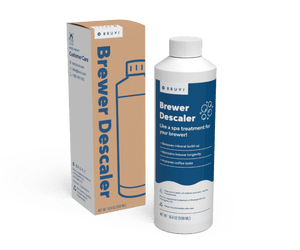 Bruvi
Add to Cart
See what people are saying
Like Reusable Pod

Sometimes it's great to have my favorite high caffeine coffee although some of the Bruvi pods are very good.

Almost impossible to clean

I've had a number of singleserve coffee makers, and tried to only use refillable pods. I find these to be difficult to use an impossible to wash.P

B

Bruvi

1 month ago

Hi Elizabeth
We appreciate hearing your feedback and sorry to hear that you're not 100% happy with the reusable pods. If you think it would be helpful to speak with our Customer Care team, please reach out at hello@bruvi.com. If you're interested in trying our coffees instead (or in addition to what you're doing), we're pretty proud of our coffees and just launched LAMILL Black Onyx coffee this week.

Can't make coffee- doesn't fit

The pod doesn't fit correctly and immediately sends up in the disposal bin so I can't make any coffee with them. The shape and design needs major improvement so that I can actually use these. Also would be great if there was an espresso version

B

Bruvi

2 months ago

Hi Kay,
Thanks for taking the time to share this feedback. I'm sorry to hear that you're having issues with the reusable pods and invite you to reach out to our Customer Care team at hello@bruvi.com to troubleshoot or exchange them.

An awkward solution

I'm sure that someone went to a lot of trouble to design these rather complicated two-piece pods. It would have been nice if they had coordinated with the designer of the machine so that insertion of the pod was more accurate. Once the little handle on the pod is lowered into the machine, it's a bit of a gamble as to where it actually ends up, and if the machine will read it correctly. AND THE PRICE of the pods? Ridiculous!
Reviews Loaded
Reviews Added