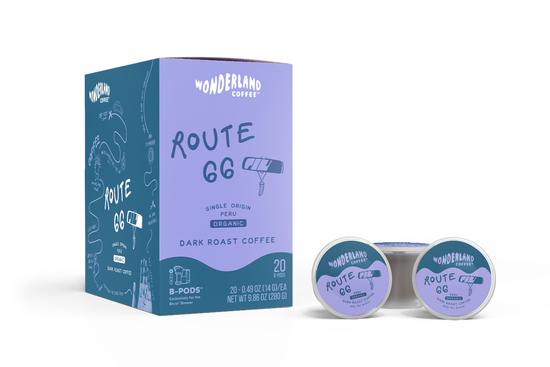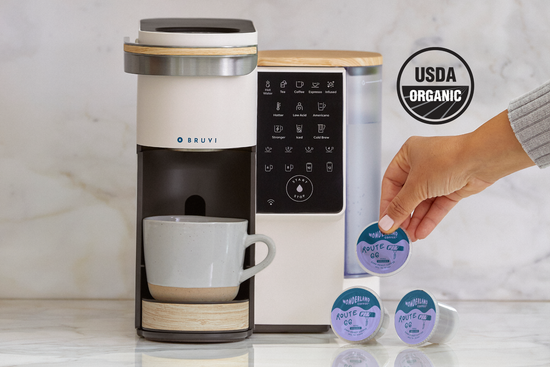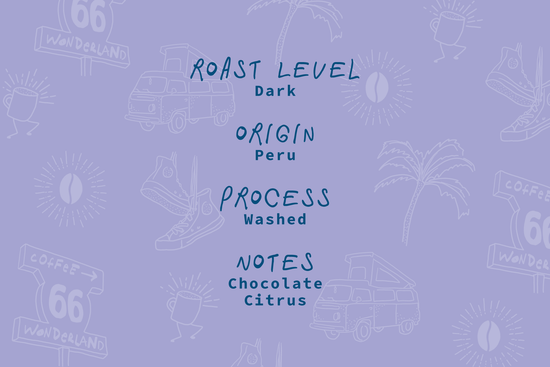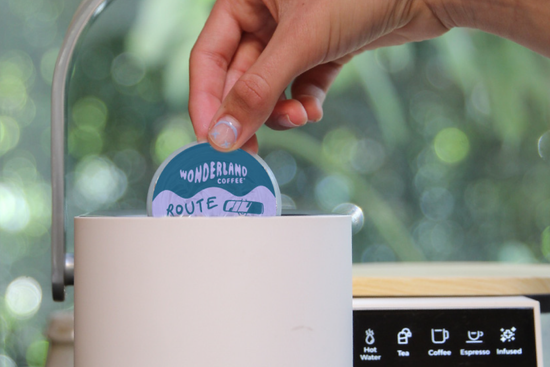 Route 66 Coffee
Coffee | 20 count
B-Pods® work exclusively with the Bruvi® brewer and vice versa.
You are

$59.00

away from free shipping!
About this B-Pod
Sourced from certified organic farms in Peru, this dark, bold, single origin coffee with notes of smoke and dark chocolate will keep you moving through life.
Origin
Peru
Region
Jaen
Process
Washed
Elevation
1600-1800m
Variety
Catimor
Typica
Caturra
Notes
Chocolate
Citrus
Find your Path
Find your Flavor
Who says your favorite daily ritual has to be ordinary? Wonderland Coffee offers craft coffees that stand apart. We source high elevation coffees from sustainably minded coffee farmers and producers, including women-owned farms. With a focus on South and Central American coffees for their well balanced taste profile, Wonderland includes a range of distinctive coffees, all verified sustainable as part of our STEP Impact Coffee program.
You may also like
Spellbinder D.C.A.
Add to Cart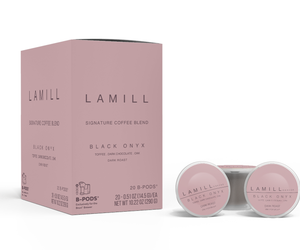 LAMILL Coffee
Add to Cart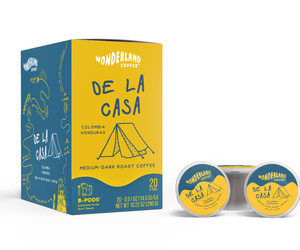 Wonderland Coffee
Add to Cart
See what people are saying
not my cup of Joe

this was the first coffee that we tried in the Bruvi. personally i found it a bit underwhelming. sort of bland and not rich. However my wife loves this flavor. So i guess that's why there are so many different types to try.

Wonderful coffee.

Very smooth. great flavor.

My favorite so far…

This is my favorite dark roast from you so far. It has the fullest, most well rounded flavor. There is something warm and soothing, which surprised me, because, while I love the name of this blend (having traveled Route 66 myself), I expected something harsher from its name.

Love this one

Great flavor, my daily go to. Only complaint is I wish I could get slightly more volume and maintain that same flavor I get out of small pour. I stop it at about 5oz, any further and I feel too dilute for my taste.

Janvier R.

Verified Buyer

2 months ago

Rich and full flavored

I love this coffee. Flavorful as a coffee should be!
Reviews Loaded
Reviews Added